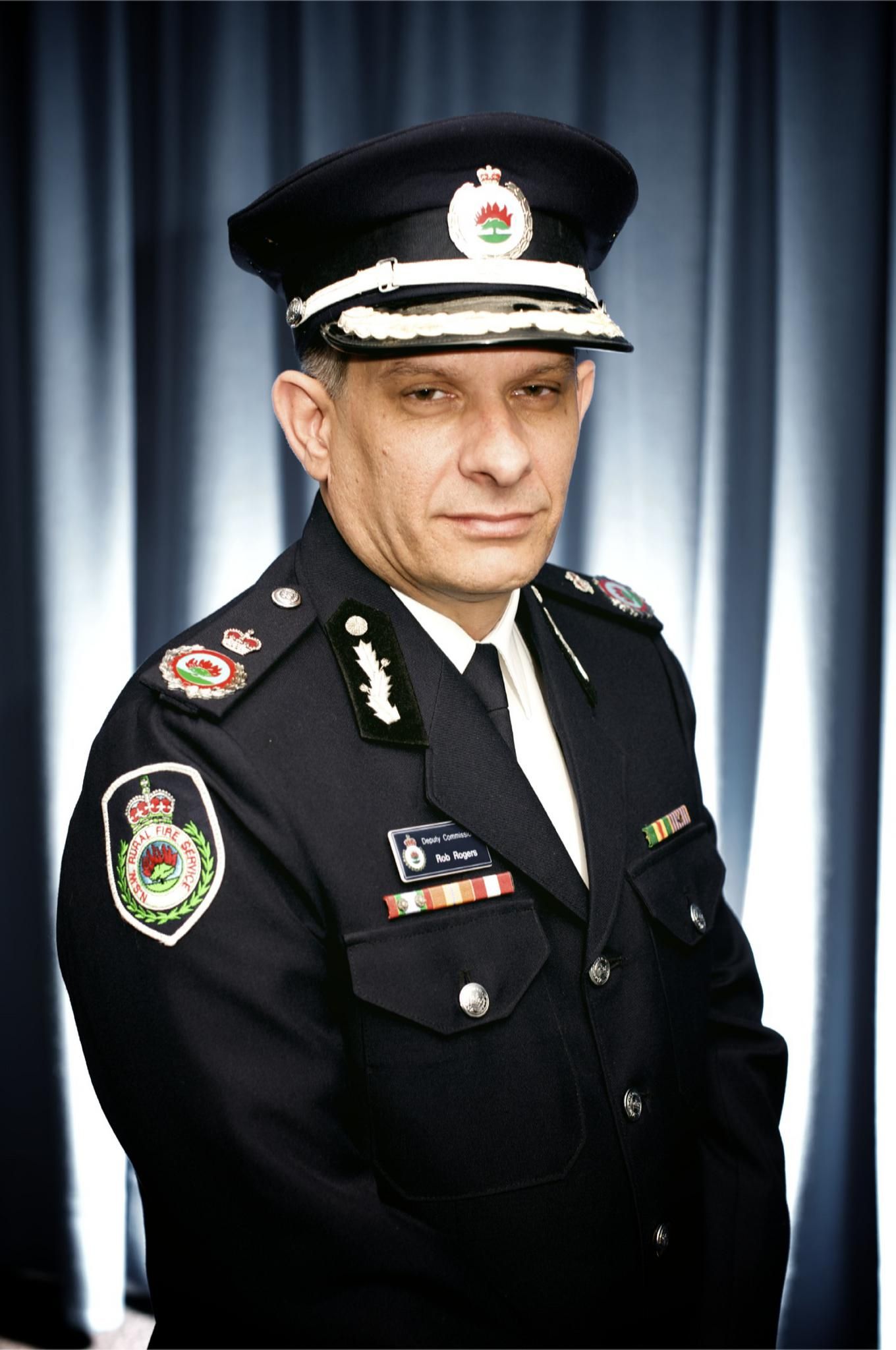 Rob Rogers AFSM
Deputy Commissioner
Australia
Deputy Commissioner Rob Rogers has been a member of the New South Wales Rural Fire Service since 1979. Commencing as a volunteer member with a Brigade in Northern Sydney, he has filled various roles in the brigade, district and state levels.
Deputy Commissioner Rogers has held various senior leadership roles including Regional Management, Community Safety and Operations. He is currently the Executive Director Operations.
He has recently been involved in a number of significant local and national initiatives including:
› The response to significant bush fire events including the 2013 New South Wales bush fires, and the February 2017 bush fires where the New South Wales experienced its worst ever fire conditions;
› Leadership of the National Fire Danger Rating review, which is considering a revised approach to fire danger ratings across Australia;
› The enhancement of a state-wide Fire Behaviour Analysis capability for predicting the effects and impacts of bush fires; and
› The development of a strategic network of fire trails across New South Wales, including implementation of new standards and construction processes.
Internationally, Deputy Commissioner Rogers represents the Service through the International Fire Chiefs' Association of Asia, and has been a member of the International Association of Fire Chiefs and associated Wildland Fire Policy Committee. He has also represented the Service in international projects and firefighting operations in the United States, Singapore, Malaysia, China, Korea, Japan, Vietnam and Brazil.
Deputy Commissioner Rogers is a member of a number of Australasian Fire and Emergency Service Authorities Council groups and committees and is a member of the National Bush Fire Arson Taskforce.
In 2004 was awarded the Australian Fire Service Medal.